Get Forklift Prices
Forklift Service Agreements
Forklift Service Agreement Options and Benefits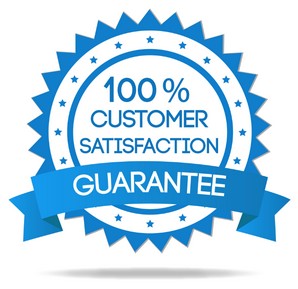 After you buy a new or used forklift, the service agreement will help keep your truck in safe operating condition for the rest of its life. While service agreements are not mandatory, they can save businesses a lot of training and personnel expenses when used correctly.
What follows is a look at the basics of such agreements, and at what you can expect when you sign up for one.
Planned Maintenance and Scheduling
Planned maintenance, or PM, is a term you will hear frequently when purchasing your lift. It refers to a forklift service agreement that will provide continuous, scheduled inspections of your equipment to check important things such as fluids, fuels, and gear wear.
If anything has a problem, the service team will fix it for you. This planned maintenance almost always occurs on-site, which means the service specialist will visit you as scheduled.
Your service agreement offers more benefits than no service at all, but it is not as expensive as complete packages. You still need to pay for repairs and new parts, but you can also avoid potential safety issues and breakdowns. Planned maintenance comes with a flat rate, and is usually conducted after a certain number of hours of service per vehicle or, sometimes, once per month.
Service Programs and Expenses
If you want a more in-depth service agreement, there are plenty of total or complete maintenance options, too. You pay a higher monthly fee but receive more service, a greater focus on safety requirements, and free repairs, among other potential benefits (agreements differ between brands). This is ideal if you have a fleet of trucks or use forklifts frequently in difficult projects.
You should also consider the balance of service and cost. While you should not pay too much for maintenance, you should avoid expensive failures and repairs that will eat even more into your budget. Finding a cost-effective option is key — so the more agreement options a company offers, the better. Here at EverythingForklifts.com we offer a quick way to compare reputable dealers; they can provide you with service agreement options that will suit your needs.
Considerations for Your Business
When picking out a maintenance or forklift service agreement, remember to think about how the scheduling will affect company performance.
Downtime may interfere with projects if you do not schedule carefully. Make a schedule that matches your current project needs, and share it with your employees so they know what to expect.
Again, when maintaining your fleet, finding a vendor that is flexible and willing to work out the best service agreement is worth the research time. Whether you need only basic maintenance on a truck or two or full service for an entire fleet, there is a plan out there to meet your needs. Do not be afraid to negotiate to obtain the best service that you can.