Get Forklift Prices
Toyota
Toyota - The World's Largest Forklift Manufacturer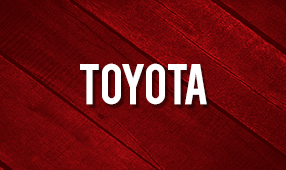 Toyota has been building forklifts for over 40 years and has been the world leader in forklift sales for the past 20. In 2014 Toyota outsold its nearest competitor by over $1.6 billion.
This dominance in forklift sales is no accident. Toyota is absolutely committed to innovation in everything it does from design, to the manufacturing process, to after sale service, to training. The result is a full line of material handling trucks, stackers, order pickers, and other motorized equipment that that deliver superior performance and operator safety. That translates into high productivity for the customer.
Toyota has always had a reputation for rugged construction and low cost of ownership for its forklift products. The machines perform as advertised.
Controlling the Uncontrollable
In recent years Toyota has doubled down on improving the environment the driver. At the end of the day, how well the forklift performs depends greatly on the skill and good judgment of the operator. Toyota has, through a combination of advanced technology and design, created forklifts that are not only more intuitive to operate but "take charge" when they detect a dangerous condition.
Borrowing from their automotive safety technology, Toyota has deployed an industry leading safety system called System of Active Stability™ (SAS). SAS focuses on lateral instability. Using a number of sensors, SAS can detect various factors that lead to lateral instability and potential lateral overturn.
When these factors are present, SAS automatically stabilizes the rear axle creating a more stable base minimizing the opportunity for a lateral overturn. In addition, the Active Mast Function Controller can detect conditions that may result in tipping over and will automatically adjust the forks to prevent the event.
While an automated response may not seem all that impressive given what's available in the automotive market, SAS is absolutely breakthrough technology for the forklift market.
Increasing Operator Productivity While Decreasing Operator Cost
An operator that is rested and alert is a more productive operator than one who has been subjected to constant vibrations and jolts. Improvement in ergonomic design is a hallmark for Toyota. Single piece, suspended floorboards with non-skid surfaces are standard in both sit-down and stand up trucks. The need for excessive arm movement and reach has been eliminated through instrument and control design. Grab bars and low step ups are standard. Stand up models are designed to give solid back support.
Making the job more comfortable for the operator pays big dividends both in lower workman's compensation claims and soaring morale.
Let's Talk Forklifts
Toyota fields a product suitable for almost any material handling task. You'll find them in tight aisles, loading docks, construction sites, forestry projects, machine shops, distribution centers; virtually anywhere where material needs to be moved.
Toyota practices a full cycle approach when it comes to earning a customer's trust.
Buyer peace of mind starts with no cost basic and powertrain warranties for every vehicle type they sell. Financing is available with flexible plans and competitive rates (including fleet rates) that will meet almost any company's budget. Toyota's professional network of dealers offer superior service from factory trained technicians using genuine Toyota parts. If your driver(s) need OSHA approved training for any Toyota product (or a competitors), your Toyota dealer can provide it at their facility or yours.
When you buy a Toyota product you are buying into a full service system. In a sense they want to ensure a positive customer experience by providing financial and support services that complement their equipment with the objective of gaining repeat business.
But let's talk trucks now.
Listed below are the five major classes of equipment that Toyota offers along with a brief review of each class's highlights and specifications.
Internal Combustion Forklifts
The 8 Series is the bread and butter IC forklift for Toyota and offers the high tech SAS safety system, Operator Presence Sensing System (OPSS), and neutral engine start safety switch as standard safety equipment. Powered by a multi-fuel 4 cylinder engine, this sit-down counterbalance truck has a lift capacity ranging from 3,000 lbs. to 15,500 lbs. and can reach from 83 inches to 112 inches.
The "large capacity" pneumatic diesels with turbocharged 6 cylinder EPA/CARB certified diesel engines are Toyota's "monster trucks" with load capacities ranging from 22,000 lbs. to a whopping 17.5 tons. Designed for demanding work environments, the large capacity trucks come with comprehensive integrated monitoring systems to ensure peak performance.

| Model | Fuel | Load Capacity (lbs.) | Type | Right Angle Stack (inches) |
| --- | --- | --- | --- | --- |
| 8 Series Cushion Tire | Gas/LP/CNG | 3000 - 6000 | Sit-down | 83.5 – 98.8 |
| 8 Series Pneumatic | Gas/LPG | 8000 – 15500 | Sit-down | 107.5 - 112 |
| Large Capacity Pneumatic | Diesel | 22000 - 35000 | Sit-down | 185 – 204.7 |
| Large Capacity Pneumatic | Diesel | 33000 – 51000 | Sit-down | 211.7 – 241.8 |
Electric Rider Forklifts
Toyota has an electric truck for almost any indoor application. You'll find the sit-down forklifts doing a yeoman's job as the go-to forklift for nearly every distribution task from stacking, to picking, loading and unloading on the dock. The three and four wheel models have a lift capacity ranging from 3,000 lbs. to an impressive 7,000 lbs. and can achieve a lift height between 72" and 109". Operator productivity features include on-demand, full hydrostatic power steering, dual operator assist grips, wide-view mast offering an excellent view of the fork tips in any position, and a spacious operator compartment all designed to improve operator performance by providing a less stressful environment.
Toyota's electric stand up rider truck offers great flexibility and performance with a load capacity of 3,000 lbs. to 4,000 lbs. and reaching heights up to 73 inches. This is a tough truck and is designed as demonstrated by planned maintenance service intervals of 500 hours which doubles the time between service visits of most competitors.

| Model | Load Capacity (lbs.) | Maximum Gradeability | Type | Right Angle Stack (inches) |
| --- | --- | --- | --- | --- |
| 7 Series 3 Wheel | 3000 to 4000 | 16" to 19" | Sit-down | 72.1 to 76.6 |
| 7 Series 4 Wheel | 3000 to 3500 | 18" to 20" | Sit-down | 82.1 |
| 8 Series Electric Cushion | 4000 to 6500 | 17" to 25" | Sit-down | 85.2 to 96.4 |
| 7 Series Large Capacity | 8000 to 12000 | 13" to 16" | Sit-down | 102.6 to 116.9 |
| 7 Series Pneumatic | 3000 to 7000 | 14" to 19" | Sit-down | 85.6 to 109.1 |
| 8 Series Electric | 3000 to 4000 | 15" | Stand Up | 68.8 to 73.5 |
Reach Trucks – Single and Double
It might be said that drivers don't stand up in Toyota's reach trucks as much as they wear them. Toyota has invested heavily in the ergonomics that come with these small powerhouses that best operate where space is a premium. Bubble wrap padding to reduce vibrations, low step in for easy exit and entry, cushioned backrest, armrest and floor mat, and a Multifunction Control Handle that allows single-handed control of travel, lift/lower, tilt, reach/retract (including high speed), horn and optional side shifter for simplified operation all contribute to operator productivity.
The truck itself packs a lot of performance in a very small package.

Model
Load Capacity (lbs.)
Type
Maximum Lift Speed Full Load/No Load (fpm)
Maximum Fork
Height (inches)

Reach Electric
3000 to 4500
Stand Up
40/60 to 65/100
270 to 366
Order Picker
Picking cases at height has never been easier than Toyota's ultra-efficient electric order picker. With a load capacity of 3,000 lbs., a maximum reach of 241", and a maximum lift and lower speed of 56/70 f.p.m. the order picker is a compact solution to increasing order processing.

Model
Load Capacity (lbs.)
Type
Maximum Lift and lower Speed (f.p.m.)
Maximum Fork
Height (inches)

Electric Picker
3000
Stand Up
40/65 to 56/70
240 to 241
Walkies
When your warehouse needs tight access material handling, Toyota's highly maneuverable electric walkies can provide a powerful tool to meet your needs. With stackers and straddle stackers offering capacity loads of up to 4,000 lbs. and a reach of 122 inches, the Toyota walker provides the utility and reach of a forklift it very narrow spaces.
Equipped with a Separately Excited drive Motor (SEM), the Toyota walkie maximizes battery efficiency and provides the operator with smooth acceleration and steering. With a top full load speed of 3.4 mph and a stacking reach over 80", this truck is ideally suited for manufacturing environments or retail store operations.

| Model | Load Capacity (lbs.) | Maximum Speed | Maximum Lift and lower Speed (f.p.m.) | Right Angle Stack (inches) |
| --- | --- | --- | --- | --- |
| Walkie Adjustable | 2000 to 2500 | 3.4 mph | 22/37 to 25/37 | 78 |
| Walkie Straddle Stacker | 2200 to 4000 | 2.6 mph to 2.9 mph | 27/60 to 32/60 | 81 to 88 |
| Counterbalanced Stacker | 2000 to 4000 | 2.8 mph | 27/60 to 37/60 | 111 to 122 |
| Walkie Reach Truck | 3000 | 2.8 mph | 29/60 | 91 |
Toyota also offers electric and manual pallet jacks for smaller material handling requirements.
Summing it up
If you are looking for a single source for all of your forklift needs, including a wide range of capabilities, financing, training, parts, and service, Toyota is worth your consideration.
The missing data point in our review of Toyota products is pricing and there is a reason for that. Forklift manufacturers, and most of their dealers, do not publish prices. New forklifts are mostly customized to the needs of specific buyers so any "base unit" pricing would be pointless.
If you would like to explore Toyota products in greater detail, including pricing, we can help you with our Forklift Locator Tool.