Get Forklift Prices
Caterpillar
Caterpillar Forklifts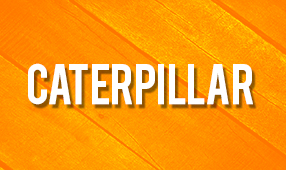 Caterpillar is America's premiere brand for heavy equipment earning a reputation for ruggedness, durability, flexibility and value. It is the go-to brand for earth moving, construction, mining, materials handling or any task requiring the movement of material from point A to point B. Caterpillar forklifts are manufactured under the CAT Lift® brand and they are constructed following the same dedication to safety, flexibility and economy as their bigger cousins.
CAT® Lift manufactures forklifts for every indoor and outdoor material handling requirement. With over 19 models to choose from ranging from electrically powered lift trucks with 4000 lbs. capacity to powerful internal combustion forklifts lifting 18 tons, buyers are certain to find the forklift that is ideal for their specific needs.
CAT Lift organizes its models into three classes with each class having several forklifts to choose from. To assist you in exploring CAT Lift rucks we've put together a quick chart that identifies the key stats for each.

| Class | Power Source | Model Max Capacities | Tires |
| --- | --- | --- | --- |
| Class I | Electric | 4000, 6500, 11000 | Cushion and Pneumatic |
| Class IV | Internal Combustion | 6000, 15,500 | Cushion |
| Class V | Internal Combustion | 7000, 12000, 36000 | Pneumatic |
New Caterpillar forklifts are only available through dealers. We can help you find your
nearest authorized CAT Lift dealer
.
Used Caterpillar forklift prices
Used CAT Lift trucks are available from third parties but we would highly recommend you purchase from a CAT Lift dealer to take advantage of any remaining warranty and the assurance that factory trained technicians have prepared the vehicle for sale.
Prices for used forklifts will vary of course depending on model, age and condition. To give you a feel for the used market we have listed recent purchases of used CAT Truck forklifts made by visitors to our site.
$15,600: "I bought a 2006 used CAT forklift with new tires and rims." -Aledo, Illinois
$30,500: "Purchased a CAT Elect forklift with a 5 year warranty and 2 years service." -El Cajon, California
$14,600: "I bought a model 6000 CAT forklift, built in 2004, 2500 hours, LP gas, solid pneumatic traction tires, and a 180 day warranty." -Troy, Ohio
$10,000: "Bought a CAT P3500 forklift with non-marking pneumatic tires and a 3 stage lift with side shift." -Paso Robles, California
Why not take a moment now and browse current inventory to see how much you can save by comparing comparing used Caterpillar forklift prices.
Leasing and renting Caterpillar forklifts
Caterpillar recognizes that many businesses can benefit by leasing or renting equipment rather than outright purchasing. To accommodate those customers authorized Caterpillar dealers offer flexible rental agreements for electric, diesel, and LP powered cushion tire and pneumatic tire forklifts. Rental agreements range from as little as one day to several years, depending upon your specific job needs.
When you want dependable value, you want Caterpillar.
Caterpillar – Earth moving solutions for today's challenges