Get Forklift Prices
Forklifts for Sale
Looking At a Forklift for Sale?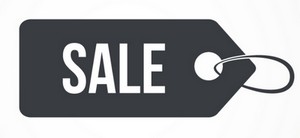 If you have made a decision to search the market for a forklift for sale then you have already decided on key operational requirements such as capacity, maximum lift capability, IC or electric, counterbalance or boom and other criteria that are specific to your business. The question now is buying new or used and if buying new, how do you evaluate brands?
We think you will find the following information helpful in making your forklift purchasing decision.
New vs. Used
The principal reason businesses buy used forklifts is price. The big downside of buying used is that you don't know exactly how well the previous owner(s) kept the machine maintained. If you buy used we would suggest you have a qualified forklift mechanic inspect the machine before you sign a contract.
Does "used" mean lesser value? Not necessarily. If you only use the forklift occasionally (less than 4 hours per day or a couple of days per week) then used probably represents a better value than new. However, if you plan to use the lift truck 7 or more hours a day, every day, then a new machine will deliver a higher ROI thanks to features with advanced technology and the protection a warranty provides.
Remember, your ultimate goal is to find the lift truck that will give you the lowest overall cost of ownership.
Features and Technology
Recently there has been a wave of technological advances added to forklifts by almost every manufacturer. Many, like operator safety and fuel economy improvements are of value to every kind of truck. Some however, do not apply to every application. While some brands are routinely custom ordered others will sell units off the floor. If you go this route, make certain you are not overbuying technology.
The Dealership
Perhaps the most important consideration when buying a new forklift is the quality and reputation of the dealer. A reputable dealer specializes in pairing your requirements with the appropriate lift truck and a professional sales representative can save you an enormous amount of time and deliver a cost-effective deal.
The sale is the first transaction with the dealer but certainly not the last. You'll want answers regarding:
Service capabilities. How many professional service personnel does the dealership have and how available (distance from your site) are they?
Parts. How extensive is the parts inventory maintained on site available for pickup or delivery? What is the turnaround time for parts that need to be ordered?
Training. Does the dealership offer certified operator training for their products?
All of these considerations apply equally (except for the purchase of equipment) to persons buying used trucks. In fact the dealer may have the best inventory of recently returned leased trucks to choose from. Just because you are buying used does not mean that a local dealer can't be a useful resource.
Lease or Buy
All new lift truck dealers will offer financing and leasing options designed to fit your financial requirements. Many used truck brokers will also offer financing and they may be able to beat retail bank rates because of their volume relationship.
Leasing has become increasingly popular. It allows you to have immediate access to the latest forklift technology without tying up lines of credit. Leasing can stretch working capital and lower overhead costs. Lastly, unlike a purchase which will have to be amortized, every dollar spent on a lease is tax deductible.
Service Level Agreement
This is where you can decide the total cost of ownership for your new or used forklift. A smart deal can lock in your maintenance cost over a number of years and, just as importantly, minimize your downtime.
Selecting an SLA provider means more than just comparing hourly labor costs. Here is a quick list of important considerations when selecting a vendor:
Technicians are located within 50 miles of your facility.
An ample supply of brand name parts.
A fixed price for planned maintenance plans (basic, full maintenance, or comprehensive service).
Warranty covering parts and labor.
Do they have a 24/7 assistance line. This is particularly important for organizations running shift work.
Locking in the price is important but speed and effectiveness of service determines the overall cost of having your truck serviced. Minimizing the time a truck is out of service can do nothing except improve overall productivity.
Ancillary Equipment Required
Will your truck require additional equipment to make it fully operational? Electric forklifts will require a charging station, a battery recharging rack and a power device to swap discharged batteries with fresh. If you have polyurethane press on tires you will need to either purchase a tire press or find a service that has a portable press in order to change tires.
Used trucks that run on LPG or propane often come without the fuel tank. In addition, if you don't have an outside fuel storage facility (for any IC fuel) you'll have to get one.
When you're looking to buy a forklift just remember that the price is just the starting point for the total ownership cost. It's worth the time to do the math to determine what your total budget is for the service life of the truck and then compare that to the offers you receive.
We can help you get started in this process if you visit our Forklift Locator Tool. We will connect you with local dealers or used forklifts for sale to assist you in your search.