Get Forklift Prices
Nissan
Comparison of Nissan Forklifts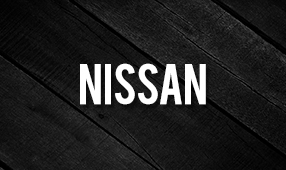 Many industries today require the use of high performance forklifts as these pieces of heavy equipment make transporting, moving, and lifting of extreme loads easier and safer for operators. If you are in the market for such a machine, you may want to take a closer look at what Nissan has to offer. Nissan forklifts make a huge part of the dominant units in the industry, and there are many good reasons for this. Take a look at the list below to learn more about why this particular brand should be one of your top choices.
1. History
The history of Nissan itself is one of the greatest contributors to the high number of individuals investing on the company's forklifts and other heavy machinery. With a record boasting of awards and nominations for producing some of the world's safest, most secure, reliable, and robust products, Nissan is definitely a name that can be trusted.
2. Rates
Nissan forklifts are some of the most cost-effective and reasonably-priced heavy equipment you will find in the market today. One of the biggest reasons for this is because the company has major production facilities scattered all throughout the globe. Aside from the United States, other countries where these production centers can be found at are Spain, Sweden, and Japan. Retailers are then able to import units directly, which then results in consumers being offered with lower rates and a more personalized kind of service.
3. Green Machinery
Nissan forklifts have long since been a leader in the heavy equipment industry. Excellent quality, exceptional design, and guaranteed durability are all features that make these machines outstanding. Of course, these are characteristics that you will find in other brands, but Nissan is only one of the few known in the field of beneficial and green exhaust emission technology. Investing on and using products from this brand will provide you with a chance to do your part in helping save the environment, something that you should consider as it will go a long way to establishing your business as a green organization.
4. Product Offering
Nissan has made it a point to develop equipment that will satisfy the needs and preferences of its clientele. This is evident in the extensive product line of the brand, comprised of a multitude of categorized as IC Cushion, IC Pneumatic, Electric Rider, Electric Pallet Truck, Tow Tractor, Walkie Stacker, Reach Truck, Order Picker, and Hand Pallet Truck among others.
Each classification consists of machines that are equipped with special and unique features, qualities that are sure to meet your demands, however rigorous and stringent they may be.
Below you will find some of the most common models and series of Nissan forklifts as well as the key, outstanding features and specifications they have been equipped and designed with.
1F Series – The products included in this range weight around 1.75 to 3.5 tons. They are equipped with extremely low-emission engines and drive trains among other exceptional technologies.
1F4 Series – Larger than the 1F Series, product offerings in this range have weights starting from 3.5 to 5.0 tons. These are known in the industry as some of the toughest units available. Comfort, safety, security, and greater productivity levels can be expected from these forklifts.
F05 Series – The F05 forklifts are 5.0 to 7.0 tonners, machines that have been packed with power, reliability, and durability. They come either with a gasoline engine or a TD42 diesel engine. Fast and efficient lifting speeds are some of the best qualities of products in this category.
TX Series – These electric forklift trucks are popular for their top notch performance and lower operating costs. Seatbelt warning alarms, traveling lift height limits, turning speed limits, and seat actuated power interrupt are just a few of the many other features of this range.
APX Series – Superior maneuverability, faster travel, reduced load sway, stable design, robust chassis, low operational costs, self-checks, and on-board diagnostics are just some of the key features of these machines.